black seed oil extraction machine,canola oil extraction machine
Our Company: Zhengzhou Qi'e Grain and Oil Machinery Co.,Ltd.
a. Why choose Zhengzhou Qie Grain and Oil Machinery Co.,Ltd. ?
1.Our company has been set up since 1982, It has been awarded the "The quality-star enterprise of China", we have more than 30-yeat history in the manufacturing of oil machine.
2.Our factoru is also a group enterprise integrating scientific research, manufacturing, sales as one.
3.We have cooperated with Research Institute of Machine Design Company and Henan, Henan University of Techn-ology (formerly the Zhengzhou Grain College) school-enterprise cooperation in the oil equipment to carry out long-term, protein extraction, phospholipid extraction, etc. R & D and application of new technologies.
4.We have more than 200 employees ,among them ,there are 20 engineering technical personnel who hold intermedi-ate and senior professional titles, and two highly reputed professors.
5.We have exported our machines to Moscow, Romania, Pakistan, India, Bangladesh, Thailand, Indonesia, Nigeria, Malaysia, Tunisia, and so on. Our new customers can visit our demo machines in different countries.
b. What can we supply to our customers?
1.Oil seed press:6YY Korea hydraulic sesame oil press, 6YL screw oil press and 6YT-5T oil press unit.
2.Small top-grade cooking oil press unit, 1t-5t treated daily
3.Oil seed pretreatment: prepress unit, 10t-2000t treated daily
4.Oil seed extraction: 5t-1000t cake treated daily, adopting solvent(hexane) extraction.
5.Top-grade cooking oil and salad oil press unit, 5t-500t treated daily
6.First class oil refining unit: 5t-1000t crude oil treated daily
c. Our factory and turning-lathe
Product Description
Craft flow for blackseed oil extraction machine
Blackseed cake--Extractor--
a. Mixed oil--1st and 2nd evaporation--Stripping tower--Crude oil
b. Wet meal--DTDC toaster-- meal
Main Process Introduction about blackseed oil extraction machine
a. Qi'E Rotocel Extraction -- blackseed oil extraction machine
1. Adopt stainless steel fixed grid plate and increase the horizontal grid plates, which can prevent the strong miscella from flowing back to the blanking case, so as to ensure good extraction effect;
2. The rotocel extractor is driven by rack, with unique rotor of balanced design, low rotating speed, low power, smooth operation, no noise and quite low maintenance cost;
3. The feeding system can adjust the rotating speed of airlock and main engine according to the feeding quantity and maintain a certain material level, which is beneficial to the micro negative pressure inside the extractor and reduce the solvent leakage.
b. Wet Meal Desolventizing Process -- blackseed oil extraction machine
1. Passivate and damage the anti-nutritional components such as the urea enzyme and trypsin in the meal, andimprove meal value in use.
2. Control the protein denaturation degree in the meal , and improve the NSI index effectively.
3. It can better regulate the color, flavor and taste of the meal.
4. It can better reduce residual solvent in the meal and regulate the meal moisture, so as to guarantee the minimum solvent consumption and safe use of the meal.
c. Evaporation process -- blackseed oil extraction machine
The liquid from the extractor is the miscella containing grease and oil, which can be separated out according their different vaporization temperatures. Our company mainly uses vacuum evaporation technology, and it can reduce solvent leakage and consumption. The separated solvent vapour is cooled and recycled back to the extractor for reuse, which can improve the solvent efficiency.
d. Solvent condensation & recovery process -- blackseed oil extraction machine
Solvent condensation system combines with evaporation system closely, and evaporative condenser and steam stripping condenser all work under negative pressure. Non-condensable gas enters the energy saver from the shell of the first evaporator. In energy saver, non-condensable gas exchanges heat with condensate from the evaporative condenser. Finally, the condensate temperature discharged from energy saver is increased, and the solvent separated from water goes to solvent holding tank. The high temperature makes it unnecessary to be reheated for the recycling, so as to save energy.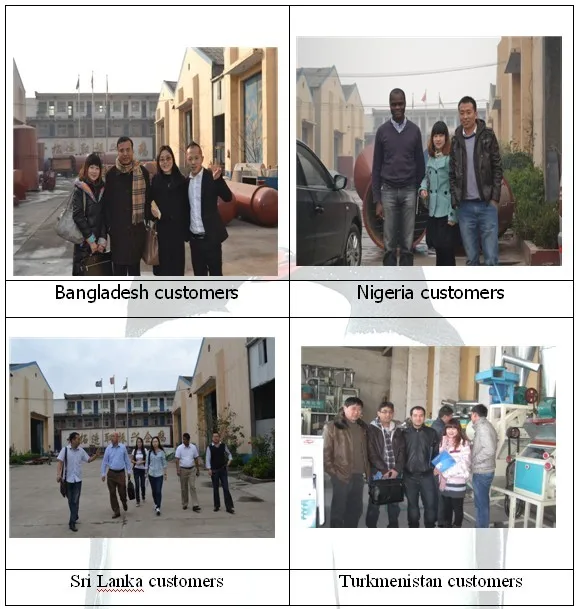 1.

Ensure to timely provide complete sets of equipment and accessories.

2.

Ensure that one-time installation debugging acceptance.

3.

To provide high quality material with preferential price.

4.

Priority to provide customer our new craftworks and products.

5.

Free training technological operator to ensure the trained staff can operation independently.

6.

In the installation process,we will appoint a installation supervision staff on the spot.

7.

we will offer an experienced project manager, organize a good installation team for the work

of field installation debugging.

8.

After the equipment field assembly and installation, we will be also responsible for the single

equipment debugging, online debugging and Feeding trial operation, to ensure that equipments

can normal operate in full load conditions. We will provide all kinds of information and records

according to the requirements of the bid. The qualified completion files will be provided to

customers according to their requirements within one month after acceptance.

9.

In the warranty period, all because of the quality of products has caused the damage or failure

of equipment, suppliers will take the responsibility for the free repair and replacing spare part.

Due to the damage caused by the customer,we only charge material costs for repair and

replacement. After the receipt of customers notice,we will suggests the method to solve problem

within six hours,or send specialist to the site to solve the problem within twenty four hours.
Interested in our machine? Pls writing your requirements in the follow dialog, then send me!